Talks
#a11yTOConf is thrilled to present a series of talks given by world renowned speakers.
Unstoppable Campaign for Accessibility Laws – Latest News
There's Just No Stopping the Tenacious Grassroots Campaign for Accessibility in Ontario and Across Canada — Find Out Why!
David Lepofsky
David Lepofsky is a visiting professor (part-time) at the Osgoode Hall Law School and an adjunct member of the University of Toronto Faculty of Law. He is chair of the Accessibility for Ontarians with Disabilities Act Alliance. He is a member and past chair of the Toronto District School Board's Special Education Advisory Committee. And since the late 1970s, he has been active in a volunteer capacity, advocating for new laws to protect the rights of persons with disabilities in Canada.
Sustaining Accessibility – an Enterprise Commitment
Most of us know how to make our products accessible. More crucial than that is the question: how do we keep them that way? Some risks that might lead to slipping back in our accessibility status are: critical employee turnover, technology transitions, inaccessible white label components, inadequate processes and inefficient policies. An enterprise-level accessibility program can effectively manage these risks and more. In this talk, I will share some struggles and success stories around accessibility management.
Sam Chandrashekar
Sam is the Accessibility Program Manager at D2L Corporation, the education technology company behind Brightspace Learning Management System (LMS). Sam is also a member of the Post-Secondary Education Standards Development Committee under the Accessibility for Ontarians with Disabilities Act (AODA), 2005. With years of teaching experience at OCAD University's Master of Design program in Inclusive Design, Sam is passionate about reaching education to all learners through accessible technology that supports inclusive pedagogy.
If it's interactive, it needs a focus style
Focus styles don't have to be ugly! Focus styles are an integral part of any mature design system. This talk will discuss the intersection of WCAG compliance and Inclusive Design, as well as new focus-related CSS selectors. Additionally, strategies for how to effectively implement them in your organization will be discussed.
Eric Bailey
Eric is a designer at thoughtbot, with a focus on accessible and inclusive design. He's a member of the A11y Project, an occasional author at CSS-Tricks, and recovering curmudgeon.
Finding the Place Where Accessibility and SEO Happily Co-Exist
Search Engine Optimization (SEO) and website accessibility are not the same thing. There are different rules to follow, different audiences to target, and different ways to test the effectiveness of each. Optimizing your website for search engine bots does not mean it will be automagically accessible to real people too. Some SEO practices may even hurt your website's accessibility. However it is not all bad news, there are some areas where the two worlds overlap. If you have a limited budget and/or timeframe for a project, targeting these five areas may simultaneously boost both SEO and website accessibility.
Carie Fisher
Carie is a Senior Accessibility Instructor and Developer at Deque. She has been building websites professionally since 2005 and is passionate about accessibility and promoting diversity in the tech world. She founded both the A11y Style Guide and the YouTube series Accessibility Talks to help educate others on website accessibility, and is a team member of the A11y Project, the A11y Store, and the 24 Accessibility article series.
The Dark Side of the Grid
The CSS Grid Layout specification is one of the most exciting additions to CSS in the last few years. It comes with a variety of new properties, units, functions and related specs, but it also entails new dangers. In this talk Manuel gives a quick introduction to CSS Grid Layout and confronts said dangers by explaining what's problematic about them and providing alternative solutions. You'll learn what you need to watch out for when working with grids, why source order matters, how to work with legacy browsers and about the ups and downs of recent display values.
Manuel Matuzović
Manuel is a frontend developer from Austria who's specialized in HTML, CSS, accessibility and front-end performance. He likes to write about these topics and talk at meetups and conferences. He's also organizer of the webclerks and CodePen meetup in Vienna.
From the Field: Levering User Research in your Accessibility Quest
You've checked your colour contrast, been diligent about ALT tags, and doubled up font size, yet your product still isn't accessible? When AODA guidelines fall short in getting your design up to speed, it's time to start bringing real users with disabilities into your research pool, (actually, it might be well past that time - get on it!). This talk will equip researchers of all levels with the points they need to advocate for inclusive research practices within their organizations. More importantly, Mel will be covering three key principles for designing and facilitating successful user research activities alongside users with disabilities.
Melissa Banyard
Melissa is a design researcher at the Canadian Digital Service. Her mission is to bridge the gap between assumptions and the real experiences of users with disabilities. Having specialized in designing in collaboration with nonverbal children, Melissa believes in surpassing the guidelines of AODA by making space for users and experts of all abilities throughout the design process.
Why wait? Let's make virtual reality accessible today!
In this presentation I will show my work on adding accessibility support to an experience developed in the Unity developer engine and in the A-Frame Web VR framework. The end goal of this presentation is to encourage you to request the software platform developers to add tools and APIs to make it easy (or automatic) for virtual reality experiences to become accessible to people with disabilities.
Thomas Logan
Thomas has spent the past fifteen years assisting organizations to create technology solutions that work for people with disabilities. Over his career Thomas has worked on project deliverables for numerous federal, state, and local government agencies as well as private organizations from startups to Fortune 500s. He is the owner of Equal Entry, whose mission is: "contribute to a more accessible world." He is also co-organizer of Accessibility New York, a monthly Meetup for people interested in topics related to accessibility and people with disabilities.
Three Lessons from Co-designing in a Large Corporation
Co-design is a powerful tool for promoting an inclusive culture. It brings awareness, empathy, and always leads to innovation. A useful method for companies regardless of their size. However, it can be difficult to integrate successfully. My talk will touch upon some of the challenges I faced with co-designing in a large corporation, how it was perceived and practiced, and how to measure success and impact.
Alwar Pillai
Alwar is passionate about technology working for all users, especially the edge cases. As a newcomer to Canada in 2015, she waited on tables while working on her Masters of Inclusive Design. Before graduating, she became an accessibility expert for the province and then led digital accessibility at Rogers Communications. Today, Alwar is the CEO of Fable Tech Labs, a B2B SaaS company that helps businesses engage people with disabilities in the product development cycle.
Creating Accessible React Apps
React is a great way to create and share reusable, modular components among projects. But how do you ensure your React apps are usable by all? Scott Vinkle will share tips on how to create React apps with accessibility best practices and techniques baked-in from the start!
Scott Vinkle
Scott is a front end developer and web accessibility advocate at Shopify. He spends his days auditing web properties and discussing inclusive design principles with designers, developers, content strategists, and support. He also shares knowledge and teaches web technologies with Canada Learning Code, authors and instructs accessibility workshops with HackerYou, and is the maintainer of A11yProject.com.
Microsoft's Inclusive Tech Lab
Should studios set aside permanent spaces dedicated to game accessibility research, feedback, education, and design? Microsoft has done just that with its Inclusive Technologies Lab. In this talk, Tara will discuss the value of a dedicated inclusive technologies space, how the lab was launched, what went right (and not quite right) during the first year of operation, what we could have done differently, and how the lab's uses have evolved over time.
Tara Voelker
Tara has a background as AAA industry vet, working on titles such as Red Faction: Guerrilla, Bioshock Infinite and Evolve. She is also a passionate accessibility advocate, having previously served as the IGDA Game Accessibility chairperson and is currently the Co-Director of GAConf,a conference dedicated to game accessibility. Today, Tara is a Program Manager at Mixer, wrangling new features as well as heading up their accessibility efforts. She's also Gaming and Disability Community Lead at Xbox as part of the Gaming for Everyone program. Jenny Lay-Flurrie, Chief Accessibility Officer at Microsoft, once called her Xbox royalty, and she's been pretty obnoxious ever since.
The Imitation Game
What evidence have psychological studies shown regarding the effects of disability simulations, and can disability simulations bring added value towards the design and development process? A research-backed look at simulation effectiveness.
Job van Achterberg
Job a software developer and volunteer firefighter, living comfortably below sea level in The Netherlands. He is involved in two accessibility-themed meetups, "Inclusive Design and Accessibility (idea11y)" and "role=drinks".
Everything I learned about interaction design I learned in the senior center computer lab
Most technology creators aim to create intuitive user experiences that are simple and easy to use. But how do we strike the balance between overly simplified and cumbersome UIs that neither confuse nor overwhelm our users? Cordelia McGee-Tubb, web accessibility specialist and budding gerontologist, first developed an interest in UX while working as a technology tutor at her local senior center. In this talk, she'll share some recurring usability themes from five years of working with seniors on email, desktop basics, social media, and popular mobile apps. Using these experiences as our guide, we'll explore the universal design principles to apply and the anti-patterns to avoid to make your technology more "intuitive" for all.
Cordelia Dillon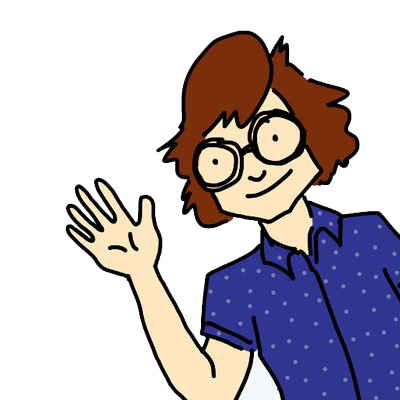 Cordelia McGee-Tubb is a lead accessibility engineer at Salesforce and a technology tutor at her local senior center. When not digging through the DOM or chatting about inclusive design patterns, she can often be found drawing comics, circumambulating cities, and/or scouring the internet for silly hats.
Making Bulb More Accessible
A case study about working with green energy startup Bulb, from auditing to working on their design system, to training.
Heydon Pickering
Heydon is a design consultant focused on accessibility and design systems. He has worked with The Paciello Group, The BBC, and the green energy company, Bulb. He authored the book Inclusive Design Patterns and writes about coding accessible components at inclusive-components.design. He's interested in the mathematics of sound and typography.
The benefits and dangers of static code linting as a method of evaluating interface accessibility support
In 2017, we introduced the eslint-plugin-jsx-a11y plugin to the ESLint setup at Facebook. We spent several month improving the rules and evaluating the results before enabling the plugin for all developers. This talk will detail the improvements we made to the plugin; how we remediated 1000s of violations how developer behavior changed since introducing the plugin; the steps we've taken to provide specialized guidance for lint rule compliance; and the negative, unanticipated effects of the plugin that inform further work in the space of automated accessibility testing in a large engineering organization.
Jesse Beach
Jesse Beach's technology career started in linguistic research, shifted to UX design and then landed solidly in front end development. At Facebook she channels her energies into building tools and components that support accessible interface development. She believes that all humans should have access to information and services, whatever their abilities or circumstances.
Adventures in AOM
The Accessibility Object Model (AOM) is an exciting new standard which may greatly improve the experience of building apps and components. In this session we'll highlight the use cases for AOM, look at some examples of AOM in action, and give a status update on browser support.
Rob Dodson
Rob Dodson is a developer advocate at Google where he focuses on accessibility and web components. His mission is to fight for a better web and to help developers build great experiences. You can catch him every other week on his YouTube series A11ycasts.
Designing and Developing for the Neurodivergent Mind
During this talk Shell Little will break down some of the stigma behind what it means to be Neurodivergent and the struggles experienced in an ableist society from the perspective of an Accessibility Specialist with ADHD. Attendees will learn about the shortcomings of WCAG for people with Attention Related and other types of Cognitive Disabilities, with a focus in mobile spaces. What Assistive Technology means to someone who is Neurodivergent will be discussed in order to understand how easy it is to block someone from using the tools they need to complete daily tasks. The talk will wrap up by discussing some of the major concerns Neurodivergent people have when it comes to technology and how to address them to remove barriers and increase usability. Until we understand the experiences of people with Cognitive Disabilities we will continue to make design and development decisions that create inaccessible digital spaces. It's time we think more about Neurodivergent users when we are designing experiences. Attendees can expect to leave this talk with a richer understanding and empathy for Cognitive Disabilities and the information needed to go out and apply it.
Shell Little
Shell Little is an Accessibility Specialist at Wells Fargo Digital Solutions for Business (DS4B) on their Accessible User Experience (AUx) team. With a BA in UX with a concentration in Accessibility from Michigan State University (MSU), she is passionate about disability rights and the practice of User Centered Design. Prior to Wells Fargo she worked within MSU's Digital Content and Accessibility Team ensuring the software purchased by the University was accessible for their students, faculty, and staff. Outside the office, Shell is a proud animal parent to a large menagerie, an active member of the LGBTQ community, outdoor enthusiast, and a self-proclaimed nerd.
SC 1.3.5 - More than just autocomplete
Published in May 2018, WCAG 2.1 was the first major update to the WCAG standard in over 10 years. The update added a number of new Success Criteria primarily aimed at closing significant known gaps to address the needs of users with low vision, to address new concerns brought about by touch input and mobile screens, and to start to address the needs of people with cognitive disabilities. One such new Success Criteria is SC 1.3.5 – Purpose of Controls. But why? What are the real benefits of this requirement? How do I as a developer successfully meet that requirement? How and why did this Success Criteria come to be? As we started to ask people about their understanding of this requirement, there seemed to be some confusion. And confusion is never good. In this presentation, John will do a deep-dive on SC 1.3.5: the history, the process, the blood-sweat-and-tears involved in getting a new Success Criteria through the WCAG process. We'll look at the immediate benefit of this new Success Criteria today, as well as gain insight to the much larger goal that this Success Criteria kicks off. We'll examine techniques (both current and future), and we'll end up with a developer's challenge – and there will be a prize!
John Foliot
John is an internationally recognized Web Accessibility Specialist and vocal champion for the cause of web standards and universal accessibility. John is currently a Principal Accessibility Strategist at Deque Systems Inc., where he works with their clients toward establishing effective Accessibility Programs, training, and content creation practices. He is an active Contributor at the W3C in the areas of HTML5, WCAG 2.1 (and related topics), Personalization and Cognition, Accessible Platform Architecture WG, Media/Timed-Text and related topics, and was an invited speaker at the W3C Television on the Web Interest Group.
[Dog Barking in Distance]
There's a lot of talk about the need for captions, but the reality is that users get a load of craptions. Reel in the audience with caption editing that creates correct and complete cultural access for Deaf, deaf, HoH and, increasingly, hearing caption users.
Vanessa Wells
Vanessa is a book editor, proofreader and indexer with caption-writing experience who has married the two areas to ensure excellence in captions for improved accessibility. She has hyperacusis, tinnitus and Ménière's disease and has been studying ASL for a year. And she's not ashamed of her Crazy Cat Lady moniker. #NoMoreCraptions!
Data Verbalization
Data visualization doesn't have to be visual! Don't assume that a chart or diagram can't be made accessible. In this talk, you'll learn tips and best practices for making complex graphical content available to all, and hear about tools and software that make it easy to accessibilify your diagrams.
Doug Schepers
Doug is a developer who defined Web technologies and standards at W3C for a decade, where he launched or worked on fundamental projects such as SVG (and the Accessible SVG Task Force), WebApps, Web Audio API, Touch Events and Pointer Events, Web Annotations, and many other technologies, as well as starting the W3C developer relations program. Working with the accessibility community at W3C inspired Doug to found Fizz Studio, an accessible data visualization startup in Chapel Hill, NC, USA.
A Primer on the Designer's a11y Responsibility
Accessibility specialists have long been thorns in the development team's side since accessibility testing traditionally only took place as an afterthought near the end of the product life cycle. However, accessibility thinking really starts long before a single line of code is ever written. This talk will provide examples of how designers can incorporate inclusive thinking in their existing toolkit (e.g. user personas, annotating wireframes) and start designing usable experiences that reduce the impact on the development team's velocity.
Hala Anwar
Hala's foray into the a11y world began while researching the work practices and challenges of Live Action Roleplaying (LARP) storytellers at the University of Waterloo. She is currently the UX & Accessibility Lead on an Accenture project in Toronto, modernizing transit and crafting experiences that influence tens of millions of users everyday. Hala is passionate about women's rights and empowerment issues, a serial organizer (of activities, events, and everything else under the sun), and loves meeting new people. If you see her, be sure to say hi; she is certain you will both find something to nerd about.
Game Accessibility In 2018
The pace of change in the games industry accelerates every year, the ball rolling ever faster, and 2018 is no exception. Come along to hear about why accessibility in games matters, how it differs from other industries, and about some of the nice developments that have been hitting over the past year.
Ian Hamilton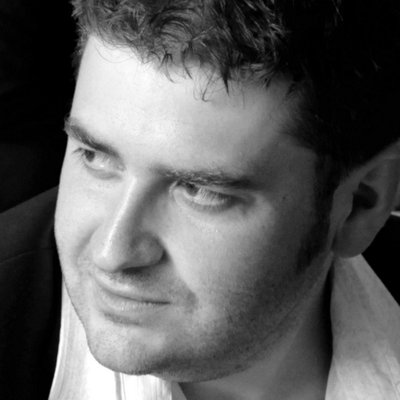 Ian has a 10 year background in game accessibility, initially across a wide range of products at the BBC, including making games accessible for preschool children with profound motor and cognitive impairment. He now works independently throughout the wider industry, collaborating with developers, publishers, manufacturers, academia and industry bodies. Pursuing avenues to raise the profile and understanding of accessibility across the industry, such as consulting directly on individual games and features, speaking, teaching, training, organising awareness raising events, leading work on internal and industry best practices, and advising on strategy and and government funding processes.
Assistive technology: training, UX and design: what devs need to know about UX and Aging
Most of us factor in technology literacy and competence when we develop. We want things to be as intuitive and "user-friendly" as possible. But for those aging into disabilities, learning computers can be a process of re-learning with a daily changing brain. Sassy's talk will focus on assistive technology training practices, such as task-based training, step-by-step training, and how these training models intersect with websites you are building, or apps you are testing. WCAG 2.1 covers a lot, but gaps are emerging in how we design for those aging into disability, and how you develop, and how we train need to meet soon, or the silver tsunami will continue to face more access barriers to technology, on top of perception-based barriers like fear and lack of training that they already encounter.
Sassy Outwater
Sassy Outwater-Wright is the executive director of the Massachusetts Association for the Blind and Visually Impaired (MABVI). She specializes in UX for persons with multiple disabilities and usability of assistive tech in the inclusive design process. She works with small businesses and retailors to make everything from online shopping to healthcare management more accessible. She has specialized in businesses, services and issues affecting women and non-binary persons with disabilities. Her latest work involves the MABVI VIBRANT program, helping seniors access assistive technology training.
Welcome to my world
What the hell is it that I do with my time??: Adventures in web standards and accessibility.
Steve Faulkner
Steve is the Technical Director at TPG. He joined The Paciello Group in 2006 and was previously a Senior Web Accessibility Consultant at Vision Australia. Steve is a member of several groups, including the W3C Web Platforms Working Group and the W3C ARIA Working Group. He is an editor of several specifications at the W3C including ARIA in HTML, Using ARIA. He also develops and maintains HTML5accessibility and the JAWS bug tracker/standards support.
Speech Recognition Solutions
I have been a Dragon NaturallySpeaking user for over 20 years. In this talk, I will explain the three methods I use for interacting with web content: direct access, indirect access, and keyboard emulation. I will provide examples of techniques that designers and developers can use to support Dragon NaturallySpeaking users that lead to better experiences for everyone.
Eric Wright
Eric is a Sr. Lead Technologist at Booz Allen Hamilton, with over ten years' experience training developers, designers and project managers throughout the United States federal government to buy, build, manage and maintain accessible technology. He is a co-founder of the Northeast Disabled Athletic Association, a Vermont-based nonprofit that provides opportunities and equipment to athletes with physical disabilities to play recreational and competitive sports.
Partners & Sponsorships
Diamond Sponsor

Gold Sponsors
Silver Sponsors


Bronze Sponsors

Supporting Sponsors

If you are interested in sponsoring #a11yTOConf, please email us at sponsor@a11yto.com